At Redi-Mark, our services are geared towards quality and customer satisfaction. We want to keep you happy, regardless of what you're coming to us for! That's why we make it easy to get the products and services you need, all in one place.
Custom Trophies & Plaque Engraving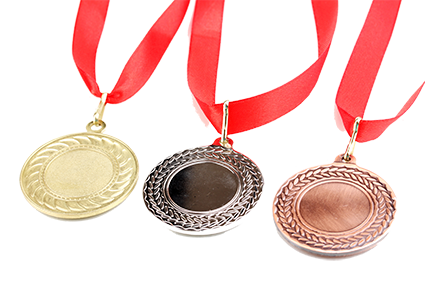 Custom engraving in Manteca, San Joaquin County, Modesto, and Stockton, CA has never been better than with Redi-Mark. We always put our best foot forward when it comes to satisfying our customers. As we do with every service we provide, we make your trophy one of a kind. We personalize it so that you feel like this trophy might even encompass who you are as a person.
Alongside traditional trophies, we also offer a number of other customizable awards, to encapsulate an achievement or triumph in whatever way is right for you:
Nameplates
Custom photo gifts
Awards buttons
Custom Plaques
Custom Trophies
Medals
If it's important to you, it's important to us. Any award that you're looking to make stand out can be magnifying through our work. The place for custom trophies and plaques in Manteca, CA is and always has been Redi-Mark!
Copy Services
More than just a trophy center, Redi-Mark is also your resource for all things customization—from office supplies to personal items and copy services. For example, you can go out and buy a stamp that has a generic phrase, but why waste money on something anyone can get, when you can use those funds to make your own stand out?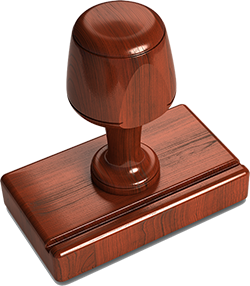 We guarantee you won't find a rubber stamp specialist in Manteca, CA that customizes your stamps as perfectly as Redi-Mark!
We also offer complete copy services like bulk lamination, full-color copies and printing, business cards, tri-fold brochures, signs, banners and vinyl lettering, and print merge for postcards, brochures and letters, as well as a bevy of other services:
Custom engraving for nameplates, custom plaques, custom trophies, panel ID tags, etc.
Rubber stamps.
Black-and-white and color copies.
Laminating from wallet size to 24″x??
Custom photo gifts and awards.
Button, ribbon, medal, and award fabrication.
Every Door Direct Mail (EDDM) campaigns.
Plastic engraved signage.
You can always contact us to get a quote on any copy service or plaque engraving project you're looking for. For more information or general inquiries, call us at 209-823-0631 and let's talk about your needs!